Due to costly surgery trips, a large number of Britons are doing their own fillings with over-the-counter kits. Although this works as a temporary remedy, our dental experts strongly advise against doing your own fillings, especially for delicate situations—any issues concerning your teeth and mouth will require professional help.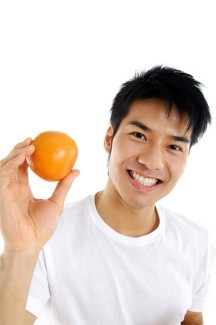 Despite the promise of free healthcare, the increasing stigma attached to poverty and inequality is blocking access to healthcare for the poorest people in the UK. And although dental care shouldn't be costly, some people just do not have the money and there are grim tales of a generation of bad teeth on the rise.
Quick Fix, Bad Teeth
DIY dentistry is fairly common in the UK. First aid kits are widely available and families and individuals that can't afford regular dental check-ups temporarily tend to their dental emergencies, such as lost fillings, caps and crowns using the same.
More than 250,000 kits are sold each year across the country. They use half a course of a drug and keep the rest in case something comes back. Meanwhile, if a neighbour or a friend has an emergency, they give the rest of the kit instead. If the kit runs out and the problem worsens or comes back, they purchase another.
Lack of Access
People are often turning to over-the-counter kits because they find arranging an appointment as not only costly, but also bothersome. They have to go to pay-as-you-go phones, which means waiting for the community centre to open up at around 9AM, and by then, many say it's already too late to schedule a meeting.
Some also feel a little embarrassed and judged when they fill out forms that help with the cost, as dental treatments are not the most affordable of commodities. It's especially harder for homeless people or those coming out of prison who have little to no access to dental care.
Although our dental practice can't bring costs down low enough to ensure affordability across all sectors, we promise to provide our patients with cost-effective treatments and services. We are passionate about your treatment and its positive benefits.
For affordable and accessible dental care, including cosmetic dentistry and facial aesthetics including Botox, contact Vogue Dental in Luton today.