Cosmetic dentistry can have health benefits: why you should consider teeth straightening
While cosmetic dentistry primarily deals with the aesthetic appearance of a smile, at Luton dental practice Vogue we are always keen to stress the health benefits of many cosmetic treatments. Options such as cosmetic crowns have an obvious positive impact on oral and general health; restoring and strengthening a worn tooth ensures you can still eat a healthy diet, with biting and chewing forces evenly distributed between the teeth. But did you know that cosmetic braces have health benefits too?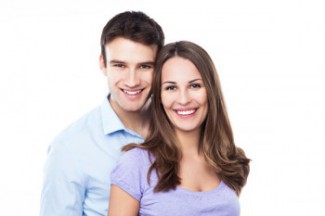 Straighter teeth are one of the most common requests in cosmetic dentistry. While children and teenagers now standardly have orthodontic treatment, the adult orthodontic market is also expanding rapidly. At Vogue Dental Care in Luton we understand that whilst many adults want to straighten their teeth, the thought of wearing obvious metal braces can be off-putting to say the least. That's why we are proud to offer a number of more discreet options.
If you are interested in discreet teeth straightening treatments, we invite you to join us at our Luton practice for a cosmetic dentistry consultation. Your dentist will examine your teeth and your bite (the way that your jaws meet together) before talking you through the pros and cons of all relevant treatments.
We offer treatment with both tooth-coloured cosmetic braces and clear aligners at our Luton practice. The best option for you will depend on the type and amount of correction required, as well as on your personal preference.
Six Month Smiles
Six Month Smiles are cosmetic, tooth-coloured braces that move your teeth gently and quickly. They work so fast because they focus on those teeth that show when you smile.
Inman Aligner
This single-use clear aligner is good for treating adult relapse, crooked or crowded front teeth. It is designed to work rapidly and is sometimes used as a precursor to other cosmetic dentistry procedures.