Cosmetic dentistry explored: teeth whitening treatment
Teeth whitening is one of the staple treatments of cosmetic dentistry. At Vogue Dental Care in Luton, we offer three options for teeth whitening treatment. If you are interested in brightening up your smile in this way, we invite you to join us for a consultation with a cosmetic dentist.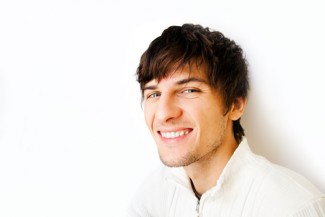 When you come into our Luton clinic for your cosmetic dentistry consultation, your dentist will examine your teeth and gums to check that you are in good oral health and to assess the type of staining on your teeth to ensure teeth whitening is the most appropriate option.
As with any procedure in cosmetic dentistry, teeth whitening should only be carried out on a healthy mouth, which is one of the reasons visiting a dentist is essential. Should your clinician find you need any other treatment, this will be carried out first.
You also need to see a dentist because the whitening products offered in dental practices are tried, tested, and safe. Other options, such as from beauty salons on the internet, are unlikely to have been tested to such a degree, and in some cases can damage your teeth.
The whitening options on the cosmetic dentistry menu at our Luton practice are:
Zoom in-practice whitening
This takes place here in our Luton clinic and is performed by a dentist. This is the fastest teeth whitening option, taking just one hour.
Nitewhite home whitening
Your clinician will create custom-made tooth-whitening trays, which you will use at home with Nitewhite whitening gel. You wear the trays overnight for 18 nights.
Enlighten combination whitening
Enlighten enables you to choose the shade of whiteness you want to achieve. You start off with home whitening sessions using trays, then come for a final session with a dentist here at our Luton practice. Enlighten whitening produces long-lasting results.