Cosmetic dentistry offers fast, effective ways to make over your smile
Cosmetic dentistry is the area of the profession that deals with the aesthetic appearance of a smile. At Vogue Dental Care in Luton, we have a skilled team of cosmetic dentists who have helped countless patients achieve the smile they have long dreamt of with a range of cosmetic treatments.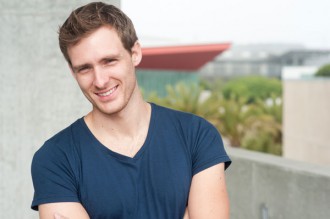 Every patient who comes into our Luton clinic for a cosmetic dentistry consultation is different, with a unique set of needs and desires. There is no such thing as a one-size-fits-all treatment in the cosmetic dental world, so your dentist will listen to your personal wants and needs as well as conducting a detailed clinical examination.
While some patients require extensive restorative work and major correction, in many cases the cosmetic dentists at our Luton practice are able to create your dream smile in a far quicker time than you might have expected. There's no such thing as a quick-fix solution in cosmetic dentistry either, because we pride ourselves on creating smiles that look beautiful and that last, but there are many tried and tested, fast and effective ways your practitioner can provide a smile makeover.
Here are some of the fastest cosmetic treatments at our Luton dental clinic:
Teeth whitening
One of the most popular treatments on the cosmetic dentistry menu, teeth whitening uses special bleaching gel to carefully remove everyday stains from your teeth. When carried out by a dental professional, this is a fast, safe, and predictable treatment.
Six Month Smiles
Six Month Smiles are cosmetic braces that correct minor alignment issues with the front teeth – those that are on display when you smile. They are made of tooth-coloured and clear components, for improved discretion.
Porcelain veneers
These micro-thin porcelain shells are attached to the front surfaces of the front teeth and require minimum preparation. They create a beautiful, natural-looking smile.