Quick ways cosmetic dentistry can boost your smile
Cosmetic dentistry covers a huge selection of treatments large and small. At Lutondental practice Vogue, whilst we are keen to stress that there is no such thing as a "quick fix" when it comes to cosmetic dental treatment, there are nevertheless some fast and effective ways to boost the appearance of your smile – and with it your self-confidence.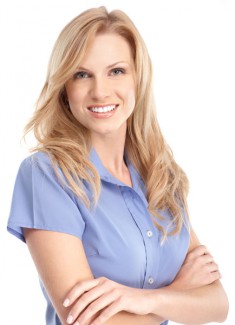 It you are interested in finding out more about what cosmetic dentistry can offer you, we invite you to join us for a consultation here at our Luton practice with an experienced cosmetic dentist. They will carefully examine your teeth, gums, and surrounding structures, before recommending the best course of treatment.
The cosmetic dentistry menu at our Luton practice is extensive. Among the fastest smile-boosters available are:
Teeth whitening
One of the most popular procedures in cosmetic dentistry, when carried out by a dentist whitening treatment is a safe and predictable smile boost. At our Luton clinic we offer three options for teeth whitening treatment: home whitening, power whitening in the practice, and a combination of both. Depending on which you choose, treatment takes between two weeks and a just one hour.
Porcelain veneers
Veneers improve the appearance of the front teeth. They can be used when teeth are permanently discoloured, have minor chips or cracks, or small alignment issues. Micro-thin porcelain shells, veneers are affixed over the front surfaces of the teeth with strong dental adhesive.
Replacement of white fillings
At our Luton practice your dentist can replace metal fillings with tooth-coloured alternatives. These will be closely matched to the natural colour of your teeth, as will all cosmetic dentistry restorations.
Discreet orthodontics
We use both tooth-coloured braces and clear aligners at our Luton clinic to quickly improve the alignment of your teeth. Some products, such as the Inman Aligner, work in as short a time as six weeks.